We offer a wide range of customizable options and keep up with the latest innovative designs.
At Fighterlock, our dedication lies in assisting our customers in discovering optimal tailored solutions. To foster enduring business alliances, our research and development team showcases ingenuity in devising cutting-edge products that empower customers to dominate the market.
Want to start a project with us?  Contact us
Fighterlock:The upcoming trend is to become a manufacturer focused on design.
Fighterlock as a design-oriented manufacturer of locks and hardware, our company takes immense pride in our craftsmanship and attention to detail. We believe that superior design not only enhances the functionality and durability of our products but also elevates their visual appeal. Our team of skilled designers and engineers work tirelessly to create innovative and aesthetically pleasing lock solutions that not only provide security but also add a touch of elegance to any environment. With our design-forward approach, we strive to meet the evolving needs of our customers and deliver exceptional products that exceed expectations.
A diverse array of customizable options for your one-of-a-kind lockset solution.
High quality locks and hardware manufacturer
We have passed the ISO9001 quality system authentication. Our products are exported to over 40 countries and regions, which include door locks, padlock, building hardware. After many years of production experience, we have summed up a set of advanced and strict die-casting production process, the product quality is second to none.
Advanced locking mechanism
Key control
Resistance to tampering
High resistance to force attacks
Durability and weather resistance
Easy installation and use
Versatility and compatibility
Key management options
Alarm and monitoring features
Integration and scalability
Our locking structure has been meticulously designed and manufactured to provide you with the highest level of security and functionality. It not only ensures top-notch security and protection but also emphasizes ease of installation and use. We provide straightforward installation guides and ensure smooth key rotation for effortless operation. Whether you need to protect residential, commercial, or other facilities, our locking structure can meet your needs.
The main structure is made of strong and durable materials
Key lock core
Shields and protective covers
Resistant to prying and needle attacks
Drill and shear proof
Some customers require their unique keyways. In this case, EOS Secure offers designing service and builds new broaching toolings for our customers. A new keyway can be patented locally. As for the large-scale project, some customers require one key system keyway and several keyways working in one master key system.
•  conventional teeth keyway
•  reversible dimple keyway
•  one key system keyway (various locks using one key way)
•  different keyways working in one master key system to enlarge the key combinations
At Fighter, we offer comprehensive mechanical locking system solutions for residential, commercial, and industrial applications. Our range of products is designed to meet the highest security standards while providing ease of use and convenience.
High quality locks are resistant to wear and tear and provide reliable security for your property.
Cylinder mechanisms provide enhanced resistance to picking or manipulation to ensure the integrity of lock security.
Key control to prevent unauthorized copying and maintain the highest level of key security.
Master key systems provide convenient access control while maintaining security.
Restricted key systems allow limited access only to authorized personnel.
Keyless access solutions such as electronic keylock or biometric access control.
Comprehensive support A team of experts provides comprehensive support, including installation guidance, maintenance services and technical support
Locks are designed to provide security and protection, but different locking standards exist to meet diverse requirements.
ANSI/BHMA (American National Standards Institute / Builders Hardware Manufacturers Association)
UL (Underwriters Laboratories)
EN (European Standards)
DIN (Deutsche Industrie Norm)
ANSI GRADE (American National Standards Institute)
CEN (European Committee for Standardization)
Surface treatment plays a vital role in the manufacturing process of locks, enhancing their durability, appearance, and resistance to various environmental factors. Different surface treatment options are available, each offering unique benefits.
Nickel Plating
Chrome Plating
Powder Coating
Electrophoretic Deposition (E-Coating)
Anodizing
Blackening
Hardware locks are an essential component in securing various types of doors, cabinets, and other fixtures. To meet the specific needs and preferences of customers, hardware locks can be customized with various features.
As for Key System
master key systems
key alike systems
individual keyed locks
As for Lock Cylinder
hardware lock
pin tumbler
Dimple
tubular keys
As for Finish
polished brass
satin nickel
antique bronze
matte black
As for Security Levels
reinforced materials
advanced locking mechanisms
anti-pick pins
anti-drill plates.
As for Size and Configuration(selecting locks with varying lengths, widths, and depths)
As for Accessories and Compatibility
strike plates
latch bolts
backsets
indicators
privacy functions
panic release mechanisms

1.2 Fighter standard blister packing
3.Fighter standard button blister
4.Fighter standard window box
Developing and Patenting New Lockset Designs
At Fighter, we offer end-to-end solutions for developing and commercializing new lockset designs, from the initial concept to bringing the product to market. Our expert team is equipped with the knowledge, experience, and resources to guide you through every step of the process.
Standard Lock Models
Get existing designs or make mild customization
Our standard lock models have been carefully designed and tested to offer reliable security features. They are available in various sizes and functionalities to cater to different applications, from basic residential locks to high-security commercial locks. These models are pre-designed and readily available for quick installation.
Custom Lock Models
Develop new models and get R&D support
If you have unique security needs or require a lock that perfectly matches your existing aesthetics, our custom lock models are the ideal solution. Our team of experts will work closely with you to understand your specific requirements and develop a tailored lock design. Whether you need a different keying configuration, special finishes, or specific features, we can create a lock that meets your exact specifications.
Follow these steps to create a customized lock set
High quality locks and hardware manufacturer
01
Understand the customer's requirements
Begin by having a detailed discussion with the customer to understand their specific needs and preferences for the lock. Ask questions to gather information about the type of lock, level of security required, preferred features, and any other specifications.
02
Present design and customization options
Show the customer various design options and customization features available for the chosen lock type. This may include color options, logo engraving, or pattern choices. Help the customer select the design elements that align with their preferences and needs.
04
Quality control and delivery
Conduct thorough quality control checks on the manufactured lock set to ensure it meets the customer's specifications. Arrange for safe packaging and delivery of the customized lock set to the customer's desired location, coordinating with the logistics team if necessary.
High-Quality Manufacturing At Scale
The key to our successful manufacturing of quality products lies in state-of-the-art production processes and facilities and experienced employees.
Square Meters Production Base
Parts of Approved Patents
FIGHTER-Secure keeps investing over 10%+ of the profits in R&D.
Mission & Vision
High quality locks and hardware manufacturer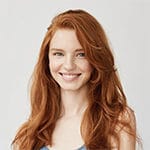 Ramona
General Manager
Our company has a good corporate reputation and adheres to the principle of people-oriented and customer-first. We provide customers with the highest quality products and satisfactory services.
One-Stop lockset Solution
We take pride in being among the most sought-after Chinese precision lockset manufacturers, dedicated to crafting locksets from the ground up. Our manufacturing processes encompass plug and housing machining, key fabrication, and comprehensive assembly.